A Brilliant Solution For Organizations Large And Small
The project tracking and aggregate reports provided in Panoramic Feedback allow you to manage thousands of participants (or just a few) with clarity and ease.
World Languages
Benvingut Добро пожаловать Etorri Velkommen
Υποδοχή Welkom Tervetuloa Welcome Bienvenue
Ласкаво просимо Ongi ようこそ Fáilte Benvenuto Bem Vindo Mirë Se Vini Willkommen 欢迎 Mottakelse Chào mừng bạn
You can set up Questionnaires and reports in the languages of your people. Use the characters of over 50 world languages, including the European and Cyrillic groups, Chinese, Japanese, and Korean.
Two Editions
Standard Edition provides full 360-degree feedback functionality, customization, and flexibility.
Enterprise Edition adds powerful features: subjects entering their own responders, comparative and group reporting, automatic report delivery, and more.
Customizable Questionnaire
Use a questionnaire you've already created.
Or adapt from our large library of editable sample questionnaires.
Optionally, you can apply informative dual scales to questions. (For instance, "Satisfaction with Skill" and "Importance of Skill".)
Instant preview allows you to check out the questionnaire as you develop it.
Once you've developed your layout and questionnaire, re-use them as templates to reduce setup next time.
Customizable Email Notifications
Automated delivery means the heavy lifting is done for you.
We provide email templates for communication with subjects, notifying responders, delivering reports, and more. They're all customizable, of course.

Easily track the progress of your projects.
For instance, who hasn't yet responded, percentage who have responded, and more.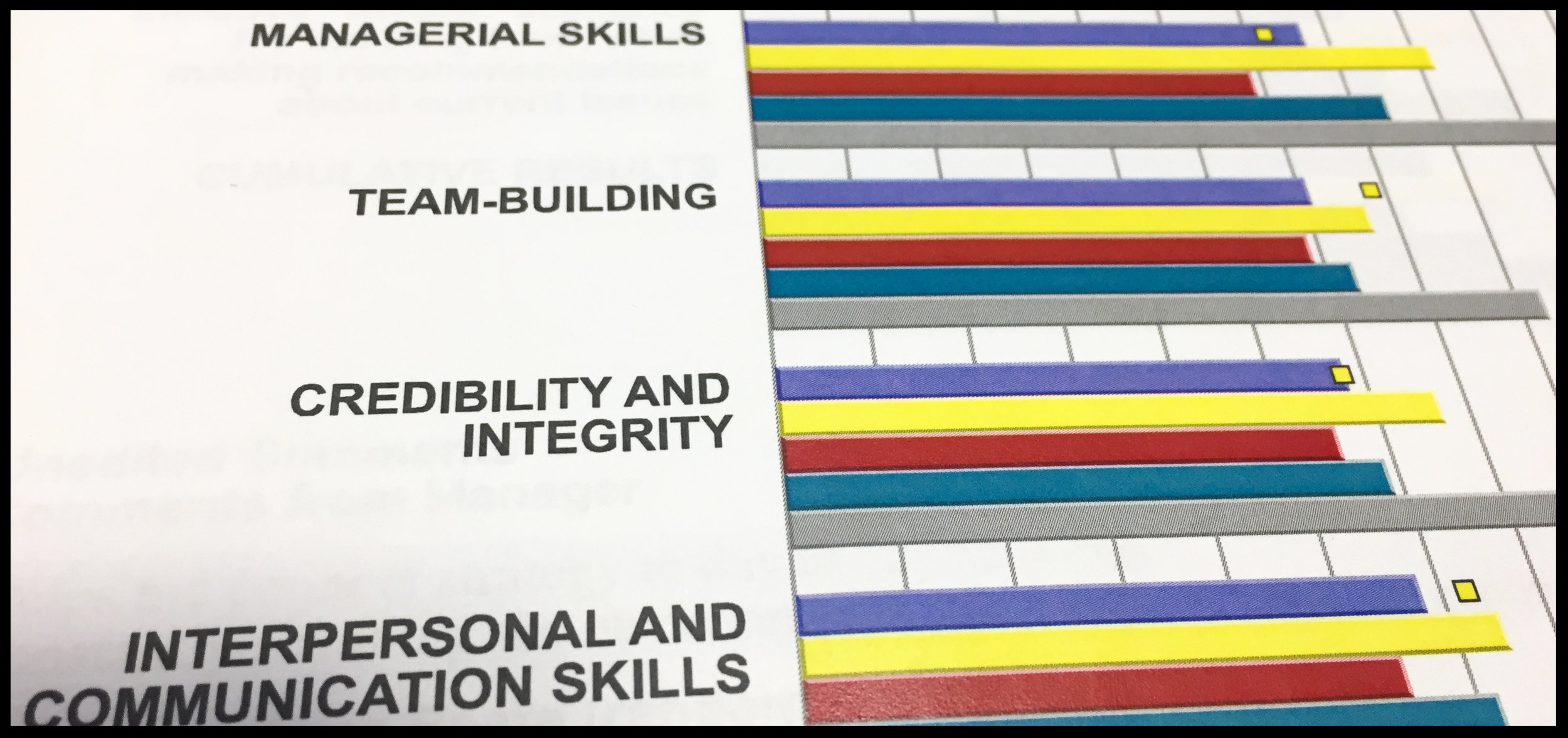 You can customize the default text in reports, including title page, headers, and footers, so participants easily understand them.
Participants appreciate the colorful graduated charts, available moments after the last rater has completed the questionnaire. This maintains participants' momentum, so their new-found knowledge can motivate the development process.
Comparative Reporting Increases Impact
The optional display of comparatives can motivate individuals to compare self to group norms, measure progress, and set "stretch" goals. Comparatives are available for:
The rest of the group, or

The 90th or other percentile, or
The individual's previous 360
Optional Group Reports provide your leaders with an extraordinary range of aggregated information to guide strategic planning.
Powerful and flexible, group reports provide a remarkable selection of data, presented in tables and graphs, answering questions like these:
"How well do our people exhibit our core competencies or values?"
"Are there strengths in particular areas of the organization from which we are not benefiting?"
"Who has the new skills needed in the near future for our succession program?"
"Does our culture focus most respect on leaders, on peers, or on direct reports - and how does that affect productivity?"
Security And Confidentiality
Panoramic Feedback has been providing 360-degree feedback services internationally for two decades with a strong reputation for security and confidentiality.
All data is protected on our secure server, in the highly secure Linux platform running on Apache. All necessary OS-level security updates are applied nightly. Data transfers are encrypted at 256-bit SSL.
Anonymity and security are ensured with password-protected access. Even project administrators cannot identify particular responders with particular responses.
"Panoramic Feedback is such a powerful tool that I am continually discovering new ways to use it. That being said, it is completely, predictably dependable and grounded in good practice.
"I highly recommend it and would be willing to discuss it with anyone wanting more information."
Esther Ewing
The Change Alliance